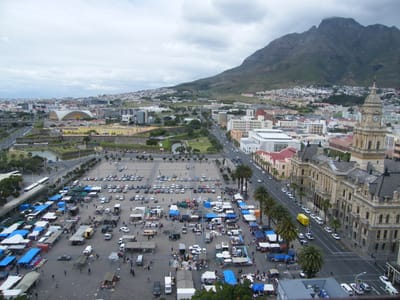 This is a product of ten difficult years of hard working, consultations and meetings by various organs like
StreetNet International,
COSATU, SAMWU
and
Informal traders organisations.
Early 2000 StreetNet International had the dream that in the country we need to have a national structure which will stand for the interest of informal traders at a national level. Is where streetNet started to initiates and Positioning it self with the objective of assist street traders to establish national alliances of street vendors to enable them to speak with one voice in influencing policies and legislation for the benefit of street vendors and informal traders worldwide.
This it was already been done successfully in Zambia and Kenya.
With support of SAMWU and their former President Petros Mashishi, StreetNet convened national meetings in Johannesburg in 2003 and 2004 to facilitate this process in South Africa – but the national steering committee elected at the last meeting in 2004 had not managed to take this any further.
As a result of appeals from various informal traders' organisations, COSATU has agreed to revive these attempts in partnership with StreetNet. StreetNet has no intention of driving the process – but is available to give organisational support as requested, subject to availability of the necessary resources. Cde Mashishi remains critically involved as facilitator of the process, bringing to it his experience in unity talks, institutional memory of what has transpired since 2003 and thorough knowledge of the sector.
In 2010 StreetNet in partnership with COSATU and SAMWU organised a national consultative meeting of informal traders at Port Elizabeth and seven Provinces managed to be represented in that particular meeting.